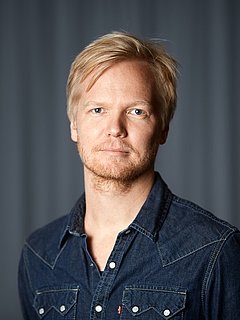 Grydeland plays the electric and the acoustic guitar, banjo, pedal steel guitar, and various electronics. He is chiefly operating in the realm of contemporary improvised music. Grydeland's main groups are Huntsville (Hubro and Rune Grammofon) and Dans les arbres (ECM, Hubro, SOFA)–nominee for Nordic Council Music Prize 2015. His longtime collaborators are Christian Wallumrød, Xavier Charles, Ingar Zach, and Tonny Kluften. He has also performed and/or recorded with artists like Hanne Hukkelberg, Nils Petter Molvær, David Sylvian, Henry Kaiser, Tony Buck, Tony Oxley, Paul Lovens, Thomas Lehn, Axel Dörner, Andrea Neumann, Rhodri Davies, Mazen Kerbaj, Christel Alsos, Randi Tytingvåg, Morten Qvenild/Frode Grytten. Guesting musicians with the groups Huntsville and Dans les arbres, both in concert and in the studio have been Nels Cline, Glenn Kotche, Thurston Moore, Yuka Honda, Darin Gray, Otomo Yoshihide, Jim O'Rourke, Yumiko Tanka, among others. He has toured and performed with his main groups and other groups at festivals in Europe, Asia, Australia, North- and South America over the last 20 years. Concerts and album releases have been broadcasted in BBC, Radio France, Deutsche Rundfunk, ABC Radio Australia, Swedish Radio, Norwegian Broadcasting and more. Grydeland has released and contributed to over 40 albums with his main groups, short term ensembles, solo and with various artists. Several of the albums are recorded, edited and produced by Grydeland. His solo debut Bathymetric Modes (Hubro) was released in 2012 and his second solo Stop, Freeze Wait, Eat (Hubro) was released in 2015. Grydeland also composes music for theatre and dance. His latest work was for The Norwegian National Company of Dance – Carte Blanche premiered at Bergen International Festival in 2015 and toured in Norway. He has composed music for several pieces performed at Dansens hus–National House for Dance in Oslo and National Theatre in Oslo. In 2015 Grydeland finished his artistic research fellowship project at The Norwegian Academy of Music in Oslo, where he currently works as Associate Professor in the field of musical improvisation.
Together with Darla Crispin and their team he designed Lab 1 in Oslo.
Darla Crispin is a pianist, scholar, lecturer and academic leader who has worked in all these fields in a variety of countries including Canada, the UK, The Netherlands, Belgium and Norway. She is currently Director of the Arne Nordheim Centre for Artistic Research (NordART) at the Norwegian Academy of Music (NMH), Oslo. Born in British Columbia, Canada, Darla took her BMus at the University of Victoria before moving to the UK for her advanced studies. She gained a Concert Recital Diploma from the Guildhall School of Music & Drama, London and an MMus and PhD in Historical Musicology from King's College, London. After a period working professionally with a variety of contemporary music ensembles in The Netherlands, she turned her emphasis to teaching and scholarship. She was responsible for developing postgraduate programmes at the Guildhall School and, later, at the Royal College of Music, where she established, and was the first Head of, the RCM Graduate School, being granted the title of HonRCM in 2009.
Together with her team she designed the Lab 1 in Oslo.