Exploring Musical Identities: Autoethnography
This activity will help broaden participants' knowledge of self and muscial identity through reflective based research, communication, writing, self interviews, self observations, and working with artifacts (i.e. sound recordings, scores, etc.). The Lab shall help to develop seminars which can bring about the communication of non-explicit forms of knowledge (i.e tacit, embodied, experiential). The bootcamp is designed as a jump off point for developing important skills in autoethnography. These skills will grow and help current young researchers and educators.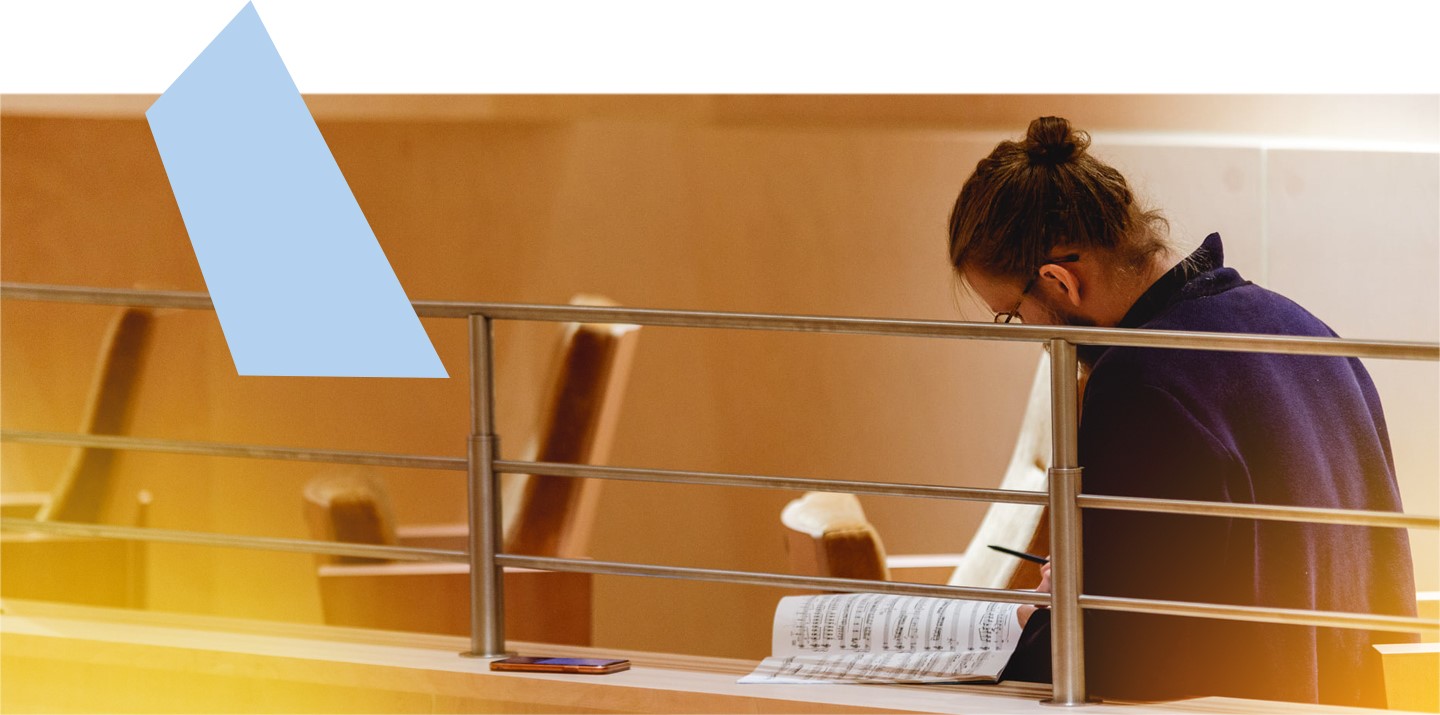 The design and the concept of this Lab (call find here) will contribute in different ways to the idea of reflection-based artistic professional practice:
The results of this bootcamp in autoethnography are three fold. Firstly, we wish to use the bootcamp in order to develop our own faculty in gaining competency in the use of autoethnography. This is in order to integrate the methodology and its key concepts into our own curriculum so that researchers and musical practitioners can ascertain competent supervision and guidance on the subject where relevant. In the long term, it could be forecasted that autoethnography could be an important pedagogical tool by our staff. Beyond influencing our own curriculum, we additional seek to use the bootcamp for experimental prototype seminars and breakout sessions. The goal is to develop a methodology for crafting more interactive seminars and conferences which avoid the passive listener paradigm and embrace communicating some of the less explicit forms of knowledge, such as tacit, experiential, and/or self knowledge.
1. The Estonian Academy of Music and Theatre will contribute to objective number one of the RAPP Lab partnership by hosting a 5-day boot camp on autoethnography. First session: lectures on theoretical issues of autoethnography and its use in artistic research. More specific methodologies will also be included in this session. Second session: participants will be guided through exercises which help to develop the skills for reflection, reflexivity, collecting artifacts, conducting self interviews, and self observations. The third session: conducting as breakout lab session where participants discuss the possibilities of integrating the ideas and techniques learned in the previous sessions into their own creative work, research, and pedagogy. All sessions will include both teacher and student participants.
2. Complementing higher specialization in musical practice will be the focus of our afternoon breakout sessions for both student and teacher participants. These will be held everyday as group discussions with an expert supervisor on hand for guiding the discussion. The discussions will focus on how the methodological tools presented in the morning sessions could be integrated into individual research projects as well as pedagogical methodologies.
3. Two of the sessions during our boot camp are prototypes for developing news ways of presenting information inside of a seminar or conference format. Firstly, a daily interactive session will focus on providing groups with experiencing the techniques used in auto-ethnography. The afternoon sessions are also a kind of prototype. Their focus will be to have group discussions which focus on how autoethnographic tools, musical identity, and self knowledge could be integrated into individuals own research, practice, and teaching. The design of this format is to inspire discourse so that individuals can better see commonalities in their own identities as teachers, students, researchers, and artists.
4. The focus of the boot camp is to help develop skills which empower individuals in their own profession. This meets the forth criteria of the RAPP Lab project. Accessing self knowledge and musical identity, as well as the methodologies for pursuing it, will help participants to better see themselves inside of their own cultural context.